Jin & Sun by Tara McPherson. Saw this and instantly loved it so purchased in December and had it framed almost instantly. It's currently waiting to be hung though so need to get cracking. Absolutely beautiful. Features some amazing metallic inks which add depth to the drowned lovers. 
I have three Pieces by Tara Mcpherson now and they are all superb.
Hopefully, fingers crossed, Rhys Cooper's CRITTERS poster from Mondo Tee which I ordered for Andrea at Christmas has arrived the morning. Cool.
If not it's my Punisher Original comic artwork which I won on ebay recently.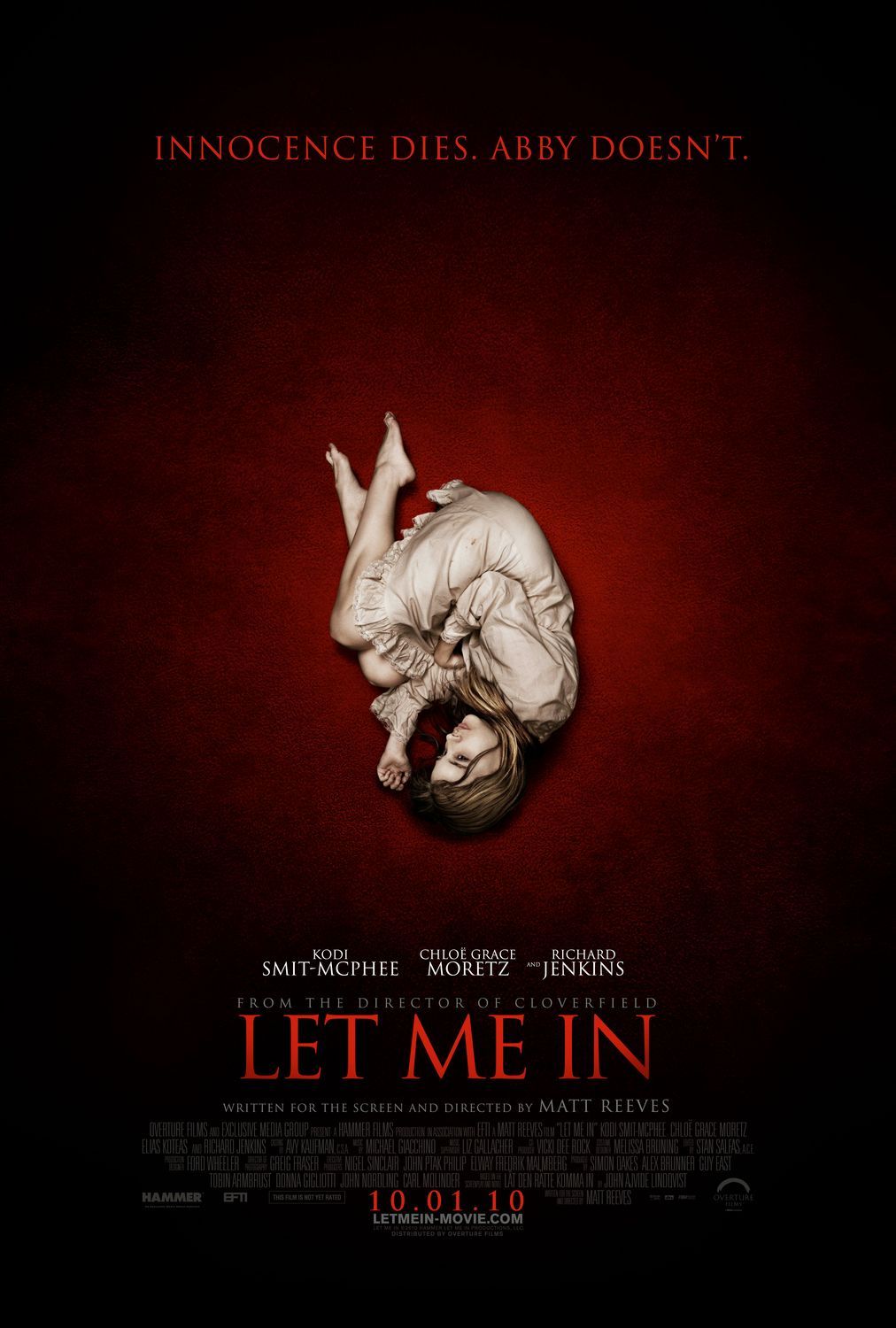 Let Me In was actually really great. I love it when a remake makes me say that. 
Seems there is an optical illusion in the above poster. Hidden. It is there. If you can't see it click to reveal below
"Let Me In" Illusory Poster Reveal
I do love the Olly Moss version though.
Said it before and i'm saying it again, these prints rule. WIN… Literally